Conformal Coating for PCB Protection
2022-09-22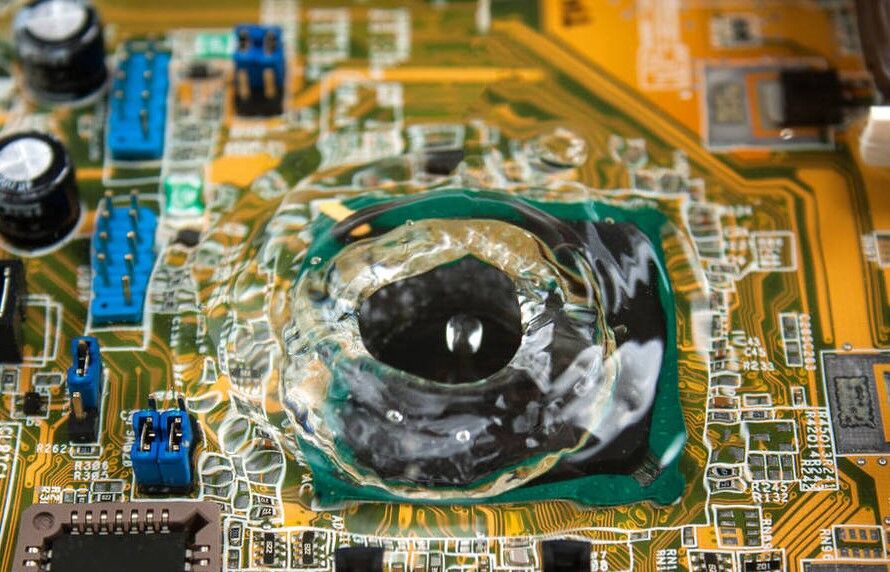 Electronics are involved in every aspect of our lives. This means that these electronic connections may be exposed to various environmental hazards such as extreme temperatures, humidity and dust. To prevent the effects that the environment may have on PCBs, one precaution you can take is to use a PCB conformal coating during the manufacturing process.
What is conformal coating?
Conformal coatings are special polymeric film-forming products that protect boards, components and other electronic devices from adverse environmental conditions. These coatings "conform" to the irregularities inherent in the PCB structure and environment. They provide higher dielectric resistance, operational integrity, and protection against corrosive atmospheres, humidity, heat, fungus, and airborne contaminants such as dust and dirt.
What types of conformal coatings are available?
There are several options for coating technology and the best choice for your particular application should depend primarily on your necessary level of protection.
-Acrylic resins
-Epoxy resins
-Urethane (PU) resins (UR)
-Silicone resins (SR)
-Poly(paraxylene) C, D, N
-Amorphous fluoropolymers
-Fluorinated poly(paraxylene)
What is the best way to apply a conformal coating?
Once the coating type has been selected, the next question is how to apply it. This is generally based on the following variables.
-Board design requirements, designs with connectors, solvent sensitive components and other issues that can influence your decision
-Equipment requirements, if the coating is only occasionally required, it may not make sense to take up capital and floor space with additional equipment.
-Quality requirements, mission critical electronics that require a high degree of repeatability and reliability often require more automated application methods.
-Pre-coating treatments, some processes require masking or taping prior to coating to prevent the application of unwanted surfaces.
-Production throughput requirements, necessary preparation, speed of the coating process, and how quickly the board can be processed after the coating process.
PCB conformal coating applications
Common application methods are: manual brush coating, spray method, dipping and selective coating.
Manual Brush Coating
Manual brush coating is best suited for small batch PCB production, rework and repair. However, manually finished coatings tend to be thicker and less aesthetically pleasing.
Spray
The spray method will use an aerosol spray to apply the coating and is suitable for small production runs. However, using this method can be time consuming, as the spray will also cover areas that do not need to be coated.
Dipping
The dip method involves dipping the board into the coating solution and removing it, and is suitable for high-volume PCB production. This method is fast and accurate, and can completely penetrate the board and cover the entire assembly. This method requires masking and should only be used for boards that receive coating on both sides.
Selective Coating Method
This method uses an automated robotic nozzle to apply conformal coating to specific areas of the assembly and is suitable for high volume PCB production. The coating is applied quickly and accurately to the desired area without masking.
Find the right coating for your PCB
Choosing the right conformal coating for your PCB application, deciding which coating to use can be a challenge, and when working with your PCB manufacturer, you can find the best option for board coating.
Contact KingPCB for more information on coatings and quotation!