SMT Assembly
SMT Assembly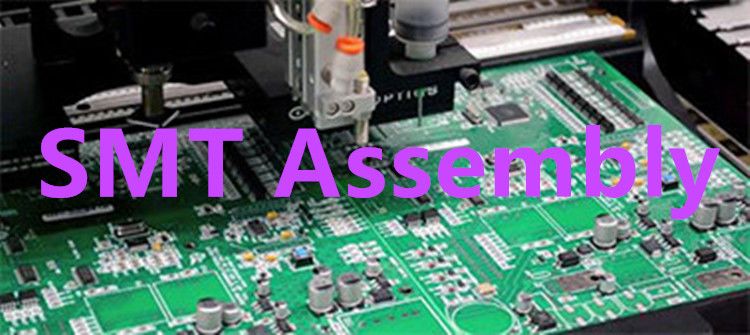 SMT Assembly is the surface assembly technology or surface mount technology,full name is Surface Mounted Technology,it is one of the most popular technologies and processes in the electronic assembly industry.
SMT Assembly is called Surface Mount or Surface Mount Technology, it is mounted the SMD or SMC components on the surface of the printed circuit board or another substrate surface, through reflow welding or dip welding method to weld assembly of the circuit technology.
The general process of SMT Assembly are as following:
PCB preparing—solder paste printing—fitting components (by high speed machine)—check before solidification—re-flow soldering solidification—inspection (visual inspection or Automatic optical inspection)—to repair the defective products—board separating—board washing—packaging.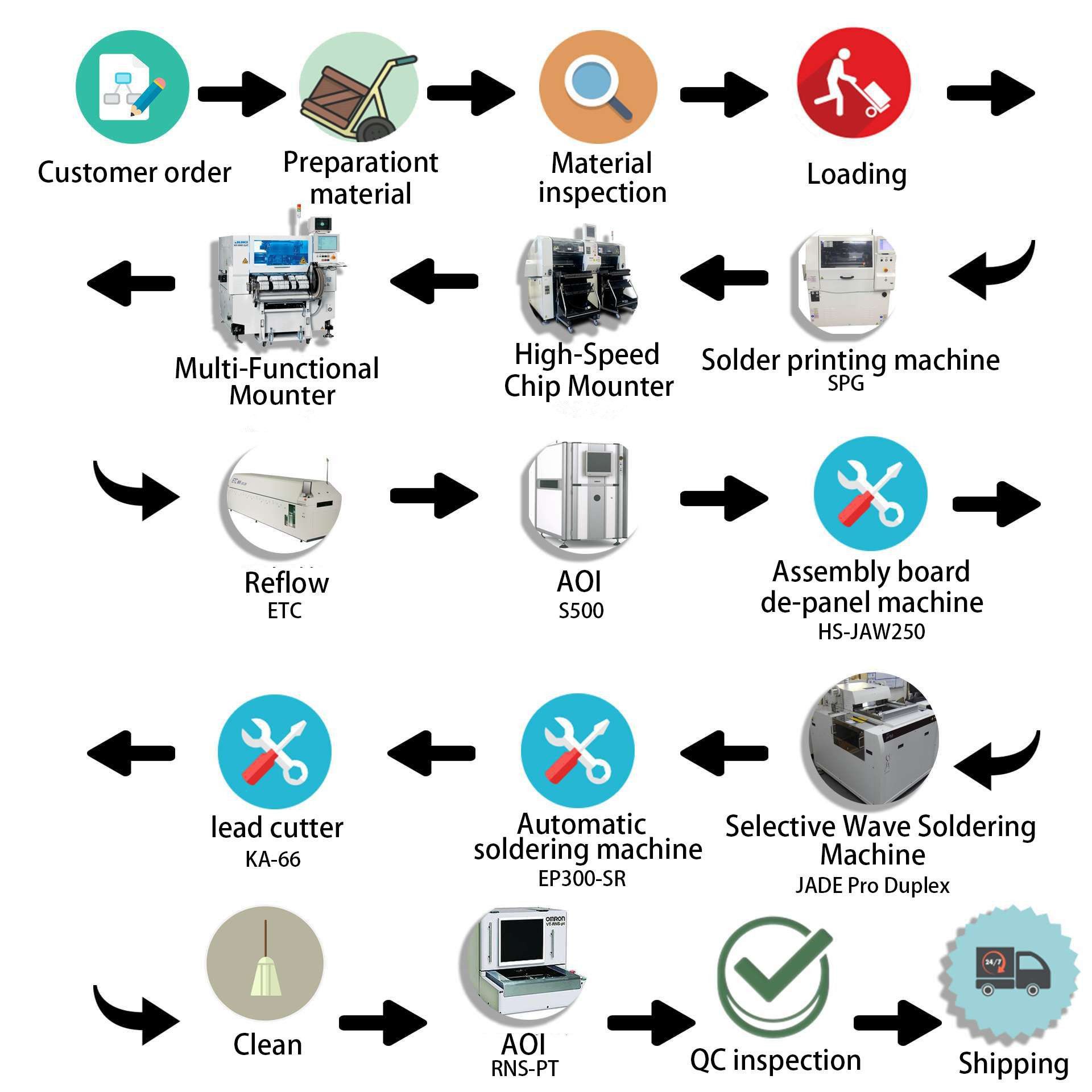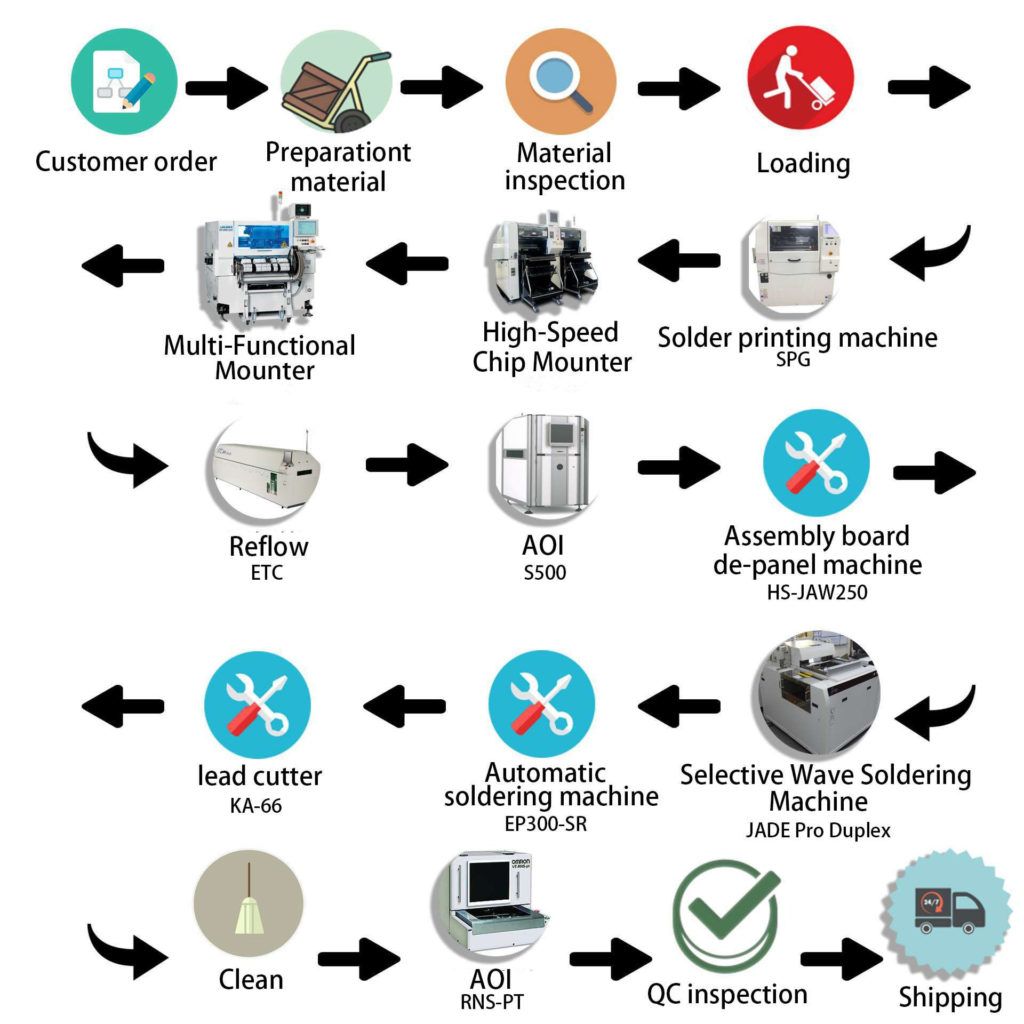 Solder paste printing:that is to print the solder paste onto PCB pads,to prepare for the welding of the components,which is located at the front of the SMT production lines.
Fitting components:it is to accurately mount the components to the fixed position of the PCB,generally, it is used in combination with high-speed machine and general machine according to production demand.
Re-flow soldering solidification:it is to melt the solder paste,so that the surface soldering components and PCB firmly welded together,the equipment used is a reflow oven, which is quite strict to the temperature requirement.
Automatic optical inspection:it is to test the assembled PCB,the equipment used is automatic optical inspection (AOI).
Board separating:it is to separate the panel PCBA to single piece,generally adopting v-cut connecting PCB.
Board washing:it is to wash the residues such as flux.
The advantage of the SMT Assembly is high assembly density, small size or light weight of electronic components,high reliability and the solder joint defect rate is low,easy to achieve automation, improve production efficiency,save materials, energy, equipment, manpower and time etc.