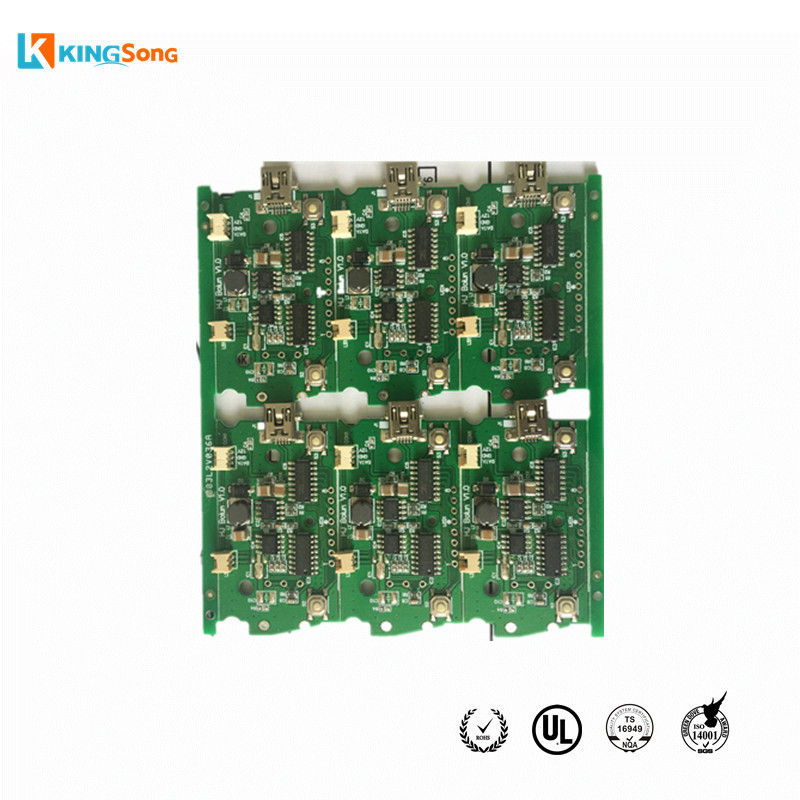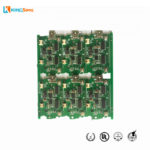 PCB Assembly Equipment
Min. Order Quantity: NO
Supply Ability: 30~50thousand ㎡/Month
Service: EMS/OEM/ODM
Payment Terms: T/T, Paypal, WU, etc.
Port: Shenzhen
With more than 10 years of PCB manufacturing experience, KingSong provides high-reliability products and provides our customers with high-value, high-quality, and guaranteed quality production services.
PCB Assembly Equipment
Brand Name
KingSong/Customized
Layer
2
Base Material
FR4
Copper Thickness
1oz
Board Thickness
1.6mm
Solder mask color
Green (can be customized)
Component labeling color
White (can be customized)
Surface Finishing
HASL-Lead Free
Service type
Full assembled services
Application
Car accessories
Test
E-test, AOI, X-ray, Function test
Assembly Tech
DIP and Wave Soldering, SMT and Reflow Soldering
Single and double sided SMT/PTH
Yes
Large parts on both sides, BGA on both sides
Yes
Smallest Chips size
0201
Min BGA and Micro BGA pitch and ball counts
0.008 in. (0.2mm) pitch, ball count greater than 1000
Min Leaded parts pitch
0.008 in. (0.2 mm)
Max Parts size assembly by machine
2.2 in. x 2.2 in. x 0.6 in.
Assembly surface mount connectors
Yes
Odd form parts:
LED
Resistor and capacitor networks
Electrolytic capacitors
Variable resistors and capacitors (pots)
Sockets
Yes, Assembly by hands
Wave soldering
Yes
Max PCB size
14.5 in. x 19.5 in.
Min PCB Thickness
0.02 in.
Fiducial Marks
Preferred but not required
PCB Finish
SMOBC/HASL, Electrolytic gold, Electroless gold, Electroless silver, Immersion gold, Immersion tin, OSP
PCB Shape
Any
Panelized PCB
Tab routed, Breakaway tabs, V-Scored, Routed + V-scored
Inspection
AOI, X-ray analysis, Microscope to 20X, Function test
Rework
BGA removal and replacement station
SMT IR rework station
Thru-hole rework station
Delivery time:
PCB Assembly Prototype (Sample): 7-10 working days,
Mass PCB Assembly Production: 15-20 working days.
Package:
The inner vacuum packing or anti-static bag, Outer standard carton box packing.
Shipping:
1. By DHL, UPS, FedEx, TNT, etc.
2. By sea for mass quantity according to the customer's requirement.
If you need a quotation for your PCB projects, please provide the following info:
1. Quote, quantity.
2. Gerber file in a 274-x format, and Bom List.
3. Manufacturing requirements or parameters (material, layer, copper thickness, board thickness, surface finishing, solder mask/silkscreen color…).
Related Services, such as SMT PCB Assembly Equipment, PCB Assembly Machines Suppliers, Pick And Place PCB Assembly Equipment, etc.
Don't know enough?
Welcome to contact us And Start Your Business Now!
Address
Shentengyao Building, Fuhai, Shenzhen 518103 China