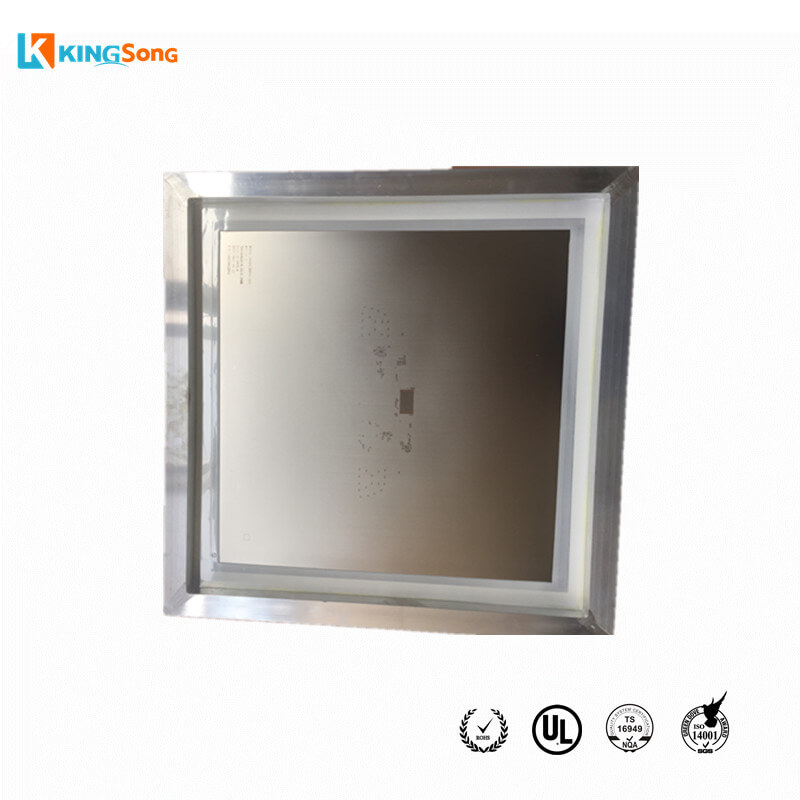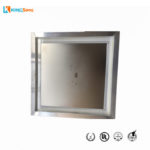 Laser Cut SMT Stencil
Material: Steel
Frame: Aluminum
Stencil Size: 736″*736mm
Thickness: 0.12mm

Min. Order Quantity: NO
Supply Ability: 30~50 thousand ㎡/Month
Service: EMS/OEM/ODM
Payment Terms: T/T, Paypal, WU, etc.
Port: Shenzhen
With more than 10 years of PCB manufacturing experience, KingSong provides high-reliability products and provides our customers with high-value, high-quality, and guaranteed quality production services.
Detail Laser Stencils Capabilities (can customized):
Material: Steel
Frame: Aluminum
Stencil Size: 14.5″x18.5″, 16.5″x20.5″, 22″x25.5″, 29″x29″.
Thickness: 0.1mm, 0.12mm, 0.13mm, 0.15mm, 0.18mm, 0.20mm.
Delivery time:
1-2 working days.
Package:
Standard carton box packing.
Shipping:
1. By DHL, UPS, FedEx, TNT, etc.
2. By sea for mass quantity according to the customer's requirement.
If you need a quotation for your Stencil projects, please provide the following info:
1. Quote, quantity.
2. Gerber file in a 274-x format.
3. Technical requirement or parameters(material, size, thickness…).
Related Services such as Laser Cut Solder Stencil, Laser Cut SMD Stencils, Laser Cut Solder Paste Stencil, etc.
Don't know enough?
Welcome to contact us And Start Your Business Now!
Address
Shentengyao Building, Fuhai, Shenzhen 518103 China