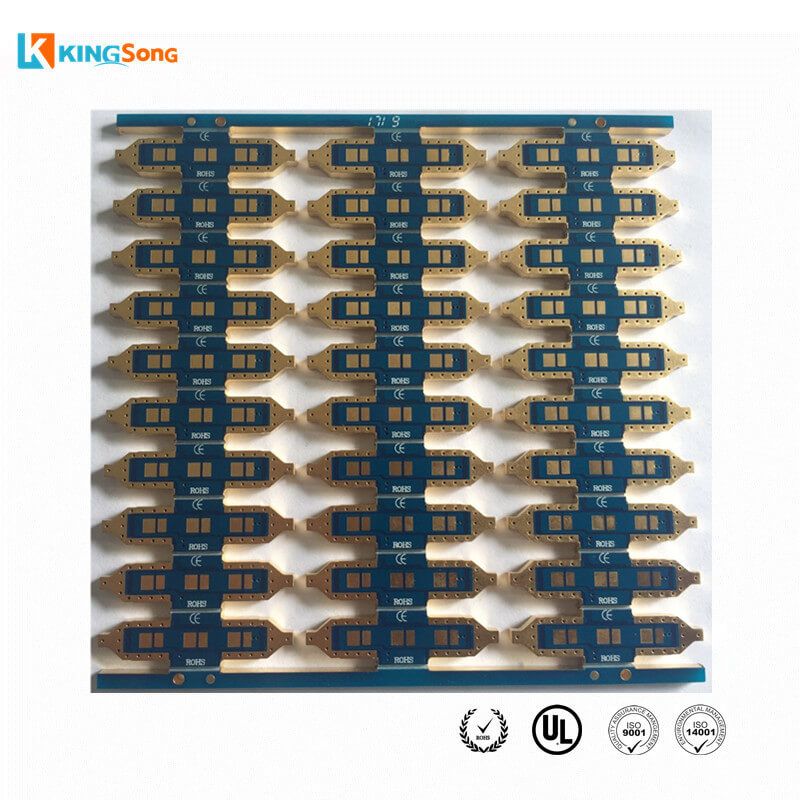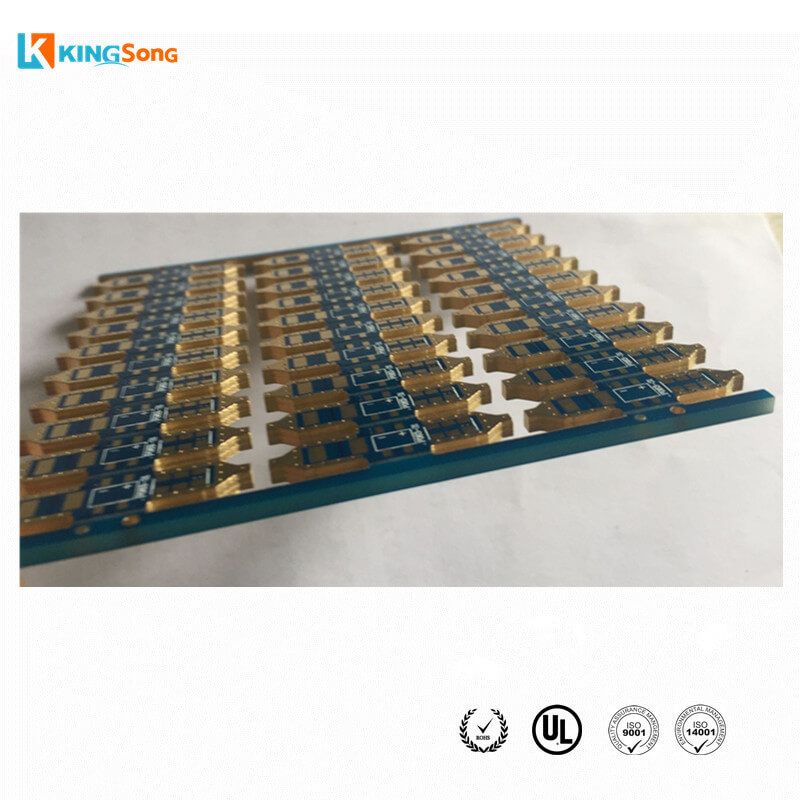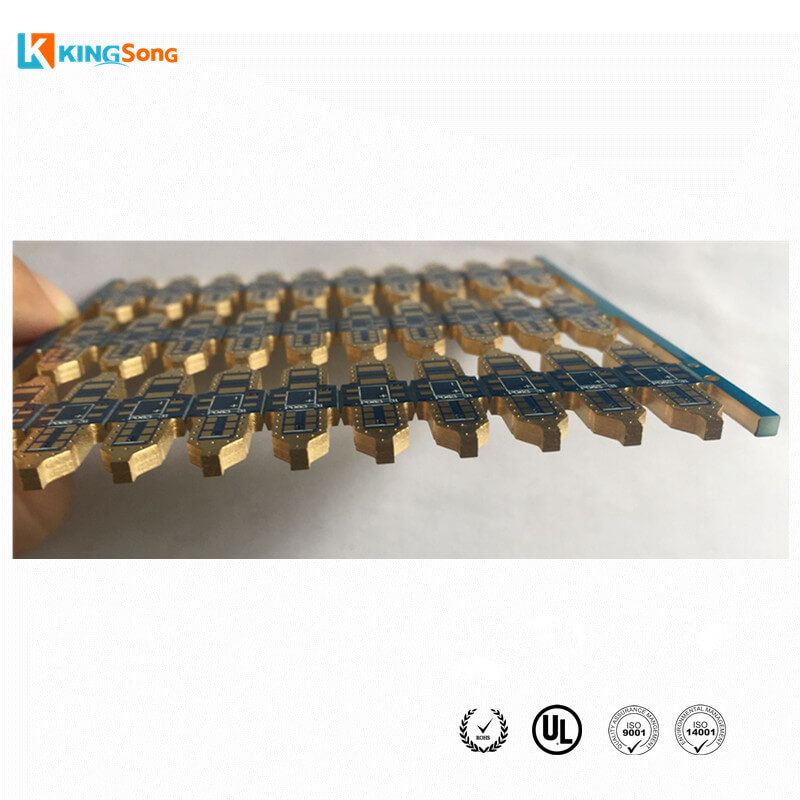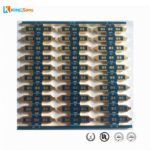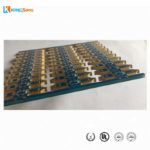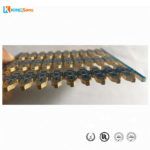 FR4 2.5mm thickness 2 Layer ENIG Surface Finishing
Layer: 2
Base Material: FR4
Copper Thickness: 1oz
Board Thickness: 2.5mm
White(can be customized): ENIG

Min. Order Quantity: NO
Supply Ability: 30~50thousand ㎡/Month
Service: EMS/OEM/ODM
Payment Terms: T/T, Paypal, WU, etc.
Port: Shenzhen
With more than 10 years of PCB manufacturing experience, KingSong provides high-reliability products and provides our customers with high-value, high-quality, and guaranteed quality production services.
KingSong is professionally best manufacturing LED PCB, we don't sell LED Lamp, but we strongly support for LED industry, including production and sales of PCB, PCBA complete product processing, sales, and so on. We can offer all kinds of LED PCB products, for High Power LED of the Aluminum base PCB, Copper base PCB, Ceramic base PCB, for low-power LED of the FR4 PCB, High-Temperature PCB. As the Aluminum base PCB of good thermal performance, High-Power LED products most commonly used Aluminum Base PCB.
LED PCB Application:
1. Audio equipment: input, output amplifier, balanced amplifier, audio amplifier, preamplifier, power amplifier, etc.
2. Power equipment, switching regulator "DC/AC converter" SW regulator, etc.
3. Communication electronic equipment: high-frequency increase " filtering electrical" transmitting circuit.
4. Office automation equipment, motor drives, etc.
5. Automobile, electronic regulator "igniter" power controller, etc.
6. Computer: CPU board "diskette drive" power supply device, etc.
7. Power module, inverter "solid relay" rectifier bridge, etc.
Package:
Inner vacuum packing, Outer standard carton box packing.
Shipping:
1. By DHL, UPS, FedEx, TNT, etc.
2. By sea for mass quantity according to the customer's requirement.
If you need a quotation for your PCB projects, please provide the following info:
1. Quote, quantity.
2. Gerber file in a 274-x format.
3. Technical requirement or parameters (material, layer, copper thickness, board thickness, surface finishing, solder mask/silkscreen color…).
Don't know enough?
Welcome to contact us And Start Your Business Now!
Address
Shentengyao Building, Fuhai, Shenzhen 518103 China