Eight Tips for Beneficial PCB Assembly
2023-01-05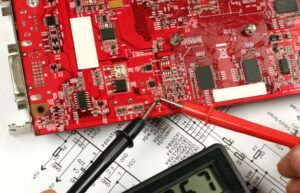 Are you working on your project prototype and ready to go into production? Here are some tips for PCB assembly that can help you better complete your project.
Favorable PCB assembly Tips
1. Effective communication
There is nothing better than efficient communication. Clear communication with your PCB manufacturer can greatly reduce the PCB production cycle time.
Make sure everything is communicated clearly and unambiguously, and that each part's markers, polarity markings, etc. are worthy of your attention.
In fact, working with a reliable PCB supplier can be a great resource for you, especially when it comes to introducing you to new product technologies, industry best practices, and more.
2. PCB structure
To ensure that you don't encounter problems during PCB assembly, it's important to adhere to tried-and-true standards.
3. Optimize PCB production costs
It is best to look for ways to optimize production costs as early as possible. PCB production costs are controlled through a variety of effective measures, however, it is important to weigh the pros and cons associated with each decision. You need to keep in mind that there are risks associated with sub-standard parts, as this can not only offset cost advantages, but also prove risky in terms of company reputation. Another aspect to keep in mind is the delay in timely delivery, as this can also have costly consequences.
4. Naming
The labeling of the components in the design should not be overlooked either. Make sure that all components in the design are properly labeled and that they are numbered as well. Avoid problems due to naming differences.
5. Component Interchangeability
It is best to choose parts that are readily available to avoid wasting valuable time.
6. PCB board size
Improving board efficiency requires you to stick to standard board sizes whenever possible. A larger board will be easier to route, but it also means increased costs; a smaller board may be easier to check, but it may cost more due to the extra layers.
7. PCB manufacturing thermal issues
Pay attention to the thermal balance in the PCB. For example, the placement of components, placing large parts next to small parts may have thermal problems.
8. Check the files
Finally it is also important to double check all the files before sending them to your PCB supplier to make sure they are the latest version.
To summarize
The above 8 tips can help to some extent to complete your PCB project assembly, so that you do not have to consume extra money and effort.
KingPCB, as one of the leading PCB suppliers in the industry, has more than 15 years of professional experience. We have rich experience in manufacturing and assembling single-layer, double-sided and multi-layer boards.
If you have any questions or requests about PCB assembly services, please feel free to contact us via email at sales@kingpcb.com.